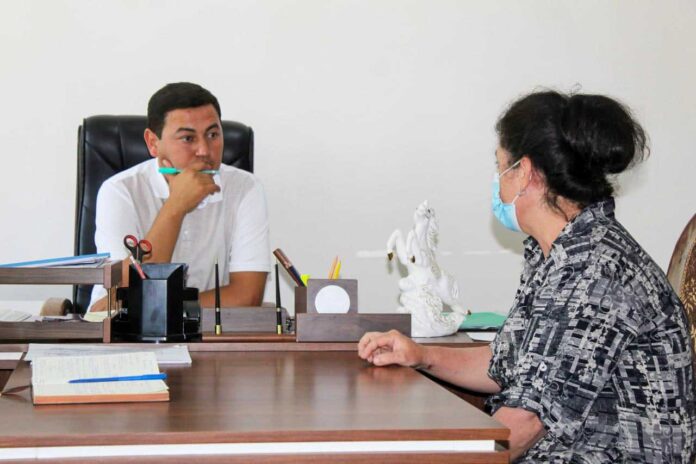 On May 19, 2021 in the People's Reception of the President of the Republic of Uzbekistan in Shirin was held a personal reception of the head of the first sector of Shirin with citizens.
A total of 11 citizens' appeals were heard at the reception, which raised issues of housing, employment, obtaining loans, land allocation, starting a business and other issues.
As a result of study and analysis of all appeals together with the heads of relevant organizations and officials, 7 appeals were resolved positively on the spot, 2 were given a legal understanding, and the remaining 2 appeals were monitored.
Shirin City 1st Sector Headquarters